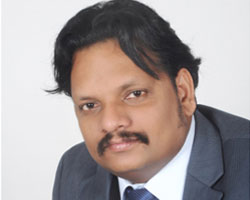 RAMASAMY SUBRAMANIAM
Managing Director ( samy@qinspec.ae )
My career started in 1992 and worked in various sectors including shipbuilding, automobile, textile industries for more than 6 six years around the world. It worth mentioning the recent achievement of his career in an inspection division as a first employee and transformed it into one of the most successful inspection divisions worth multimillion in over 10 countries with more than 40 branches in the span of just 17 years.
The inspection division equipped with all the conventional NDT, Advanced NDT, Lifting Inspection, Third Party Inspection, Mechanical Testing, etc. Being qualified to NDT Level III in RT, UT, MT, PT, VT & UT and undergone various advanced NDT, LEEA, Welding courses, he could contribute his technical capabilities for the development of his division coupled with management abilities. During yearly 2016, he has joined Aqualis as a Managing Director (Inspection division)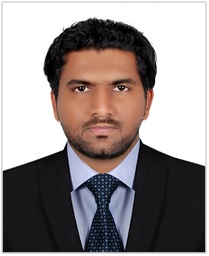 Hari Krishna
Hari Krishna P.S- General Manager (hari@qinspec.ae)

Hari K has joined the Aqualis group in 2016 as Asst. Manager- Operations & Marketing, from there his journey to drive the divisions into several sectors and his Project Management, Operations, and QHSE skills has improvised company management systems and project completion with 100% success in customer satisfaction. He has wide field experience in various NDT methods and Integrity of assets within various industries such as Oil and Gas, Marine, Offshore structures, and Turnkey projects.
He is also a man of Supplier quality / Supplier Auditor with various technical certifications (NDT-Level-II in VT, MPI, DPI, UT, PAUT, RT, IRT, ECT, NACE CIP-Level-II, ISO 45001-Lead Auditor, API Q1 & Q2 Lead Auditor & LEEA). He has started his career as a Junior Technician and traveled through different sectors and departments of engineering which has developed him as a Multidiscipline engineer.
With an experience of 10years in the Middle East and his passion for process engineering and supply chain, Hari has executed several projects globally in the Marine, Conveyor, Upstream & Downstream, O&G projects of Multi-Billion Dollar value. Hari K is also well known for his multi-discipline and multi-cultural workforce management qualities which makes him a key person through project execution and decision-making areas for successful completion of the project and operational activities.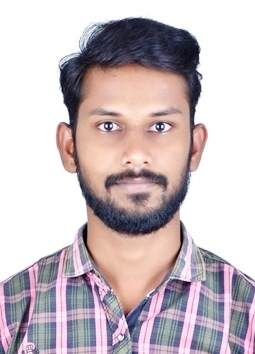 Vijayaraghavan- Operations/Technical Assistant
Vijayaraghavan- Operations/Technical Assistant
Vijay has joined Aqualis in 2019 as a Junior NDT Inspector and through our rigorous training program has worked his way to being responsible for Operations/Technical department. He is an Electrical Engineer who started his career in the field of PDM inspection. He has an extensive understanding of the standards and code requirements in the field of NDT/Welding. Aqualis unique exposure to American, British, and ISO standards sets Vijay in a star league from almost anyone else in our industry. He is heading a team of highly qualified engineers on the NDT reporting and technical requirements guidance to expand the team into the next level of quality.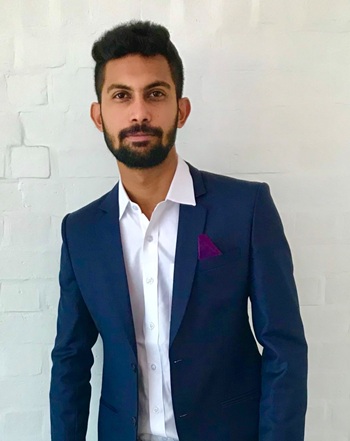 Govind Unnikrishnan – Technical Manager (Lifting Inspection)
Govind Unnikrishnan – Technical Manager (Lifting Inspection)
"With more than 8 years of experience in Lifting Inspection, Operations, and Project management, Govind has been contributing to the growth of Aqualis from the year 2020 as the Technical Lead for the Lifting Inspection Division. He is a Mechanical Engineer who started his career in the field of Lifting in 2013. Later on, he did his Masters's in MBA specialized in Operations & Project Management from Amrita University, India.
From a Junior Inspector to the Technical Lead, his journey of Lifting Inspection has started from the ground, battling through odds and facing different opportunities that have helped him grow personally and professionally. Being Qualified to LEEA and attended several pieces of training and seminars, he has a well-versed knowledge about BS, ASME Standards, the codes, and practices. He has executed several Offshore and Onshore assignments for major clients and heavy exposure to all the major marine clients across the Middle East.
In these years of his career with Aqualis, he has been at the forefront of setting up a load testing department and Inspection of all kinds of lifting equipment, Inspection coordination, including broad strategies for lifting plans, and now helping with mitigating threats to drive the division's growth."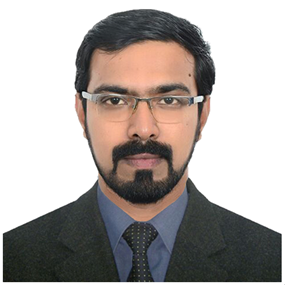 SUDEEB KOTTOLA – UTG Technical Manager
SUDEEB has joined with Aqualis inspection services at the end of 2018, as UTG department Manager. He is having 11+ years of experience in ship inspection, survey, and dry-dock repair activities. He started his carrier as a UT inspector with a reputed company in the Middle East and worked around the globe and traveled to more than 15plus countries serving different clients. He handled major roles like Assistant superintendent, Owner representative in his past experience, and UTG process developer.