Heat Treatment Services
Aqualis offers a full range of heat treatment services through a wide range of temperatures. We utilize both electrical and fuel fired methods as a source of heating with the objective of bringing your project in on time and on budget.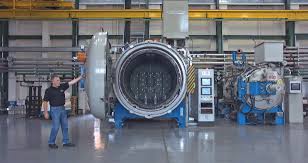 For onsite service, Aqualis, fleet of self-contained mobile generator rigs offers the customer 18 points of heating control.
Aqualis Heat Treatment has expertise in the areas of preheat and post-weld heat treatment applications as well as in specialized areas such as annealing, normalizing, quenching and tempering, hardening of low, medium, and high carbon and alloy steels, line thawing, de-gasing, refractory cures, hydrogen bakeouts, coating cures and induction heating applications.
On-site Electrical Heat Treatment Services Include the following
Welding Preheat
Post Weld Heat Treatment – PWHT
Hydrogen Bake Out
Line Thaws
Refractory Dry-out's
Phenolic Cures
Coating Cures
Heat/Shrink Expansion
Permanent and Temporary Furnaces
Warming Systems
Calibration & Service